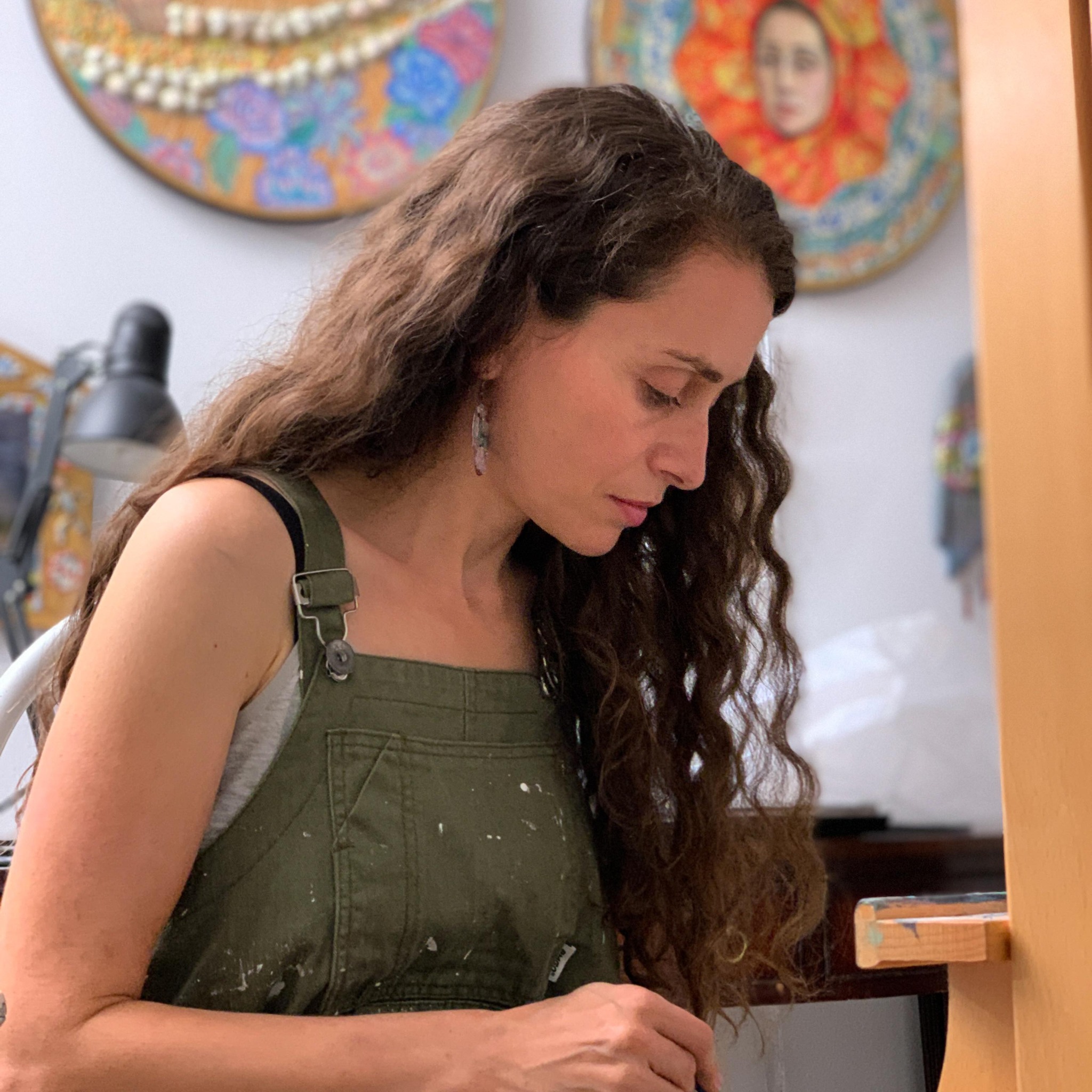 Viktoriya Basina
Visual Artist
The underlying concepts found throughout my work are the ideas of compassion, humanity, and humanism. I explore the relationship between the individual and the collective, through confrontations found in society, origin, mythology, and metaphysics.

Inside human consciousness information or visual imagery can trigger a chain of involuntary memories and associations. I have an interest in gathering these assorted thoughts, symbols, recollections and encompassing them into one focal image.

In recent work, I have incorporated mosaics, glass, vitreous enamel, and photography into my painting, creating mixed media work, alluding to fragmentation of space, imagery moved beyond painting, and a use of materials not traditionally shown together.

My work is deeply influenced by my surroundings, the social climate, and the humanitarian discourse. I believe that its important to create society with central ideas of compassion and empathy. I have always built my artwork around these ideas and will continue to do so.