Fabric of Life Community Mural. Brooklyn, NY. 2023
Community Mural celebrating Folk Art of different cultures and ansestries of Ditmas Park, Brooklyn. Sponsored by a grant from Brooklyn Arts Council

List of included folk art/cultures: Polish Papercut (Wycinanki), Peru (Quechua Textile), Congo Kuba Cloth, Ewe Cloth (Togo, West Africa), Miao (Southern China) and Hmong (Southeast Asia) embroidery, Bangladesh Uttara Embroidery, Severodvinsk painting (Northern Russia), Korhogo Cloth (Senufe culture, Ivory Coast), Lenape beadwork (Delaware Nation), Sweden Dala Horse, Ghana Kente Cloth, Nepal Dhaka hat pattern and Buddha Eyes, Ukraine Petrykivka Painting, Otomi Embroidery Central Mexico, Mayan Embroidery (Mexico/Guatemala), Ashkenazi Mizrah Papercut, Persian Lion and Sun ceramic, Middle East, North Africa Tile Pattern, Sindhi Mirror Work Embroidery (India and Pakistan), Italy Ceramic, Haitian Cloth, Korean Chasu Embroidery, Irish Celtic Knot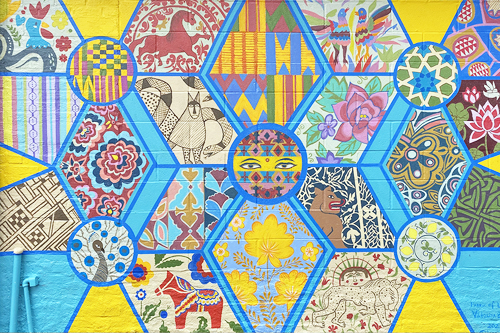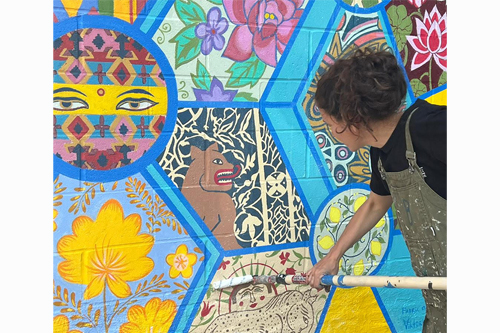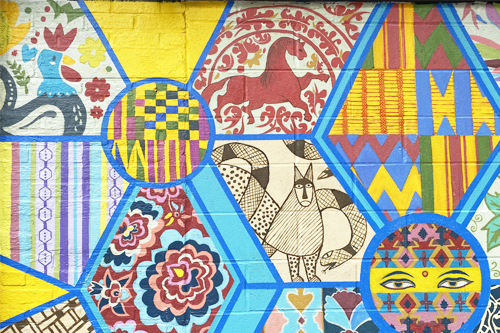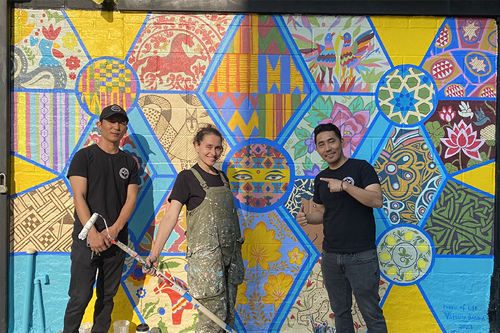 Cosmic Deer (Venados Celestiales). Uma Nojoch Keej, Nuevo Durango, Mexico. 2023
Mural in an indigenous community nature preservation project in Yucatan, Mexico.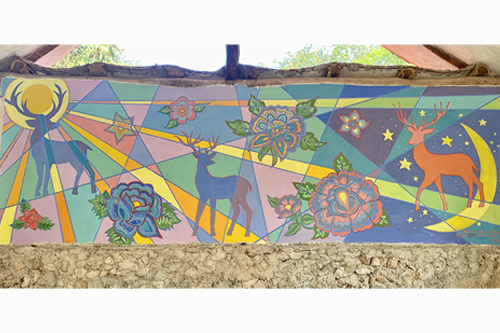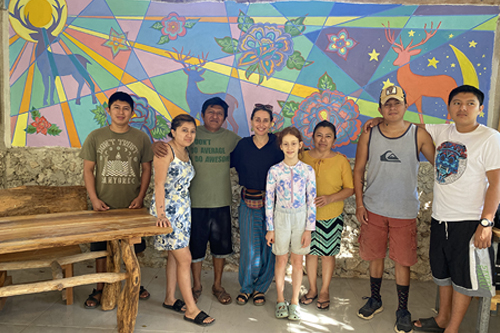 Musica Latina, Tropical Summer in NYC, Healthcare Heroes. Dyckman Clinica de las America. New York, NY. 2021
Over 200 square feet of community - engaged murals created for Arts in Medicine Program by the NYC + Health and Hospitals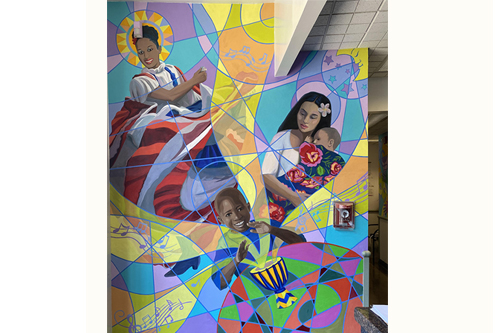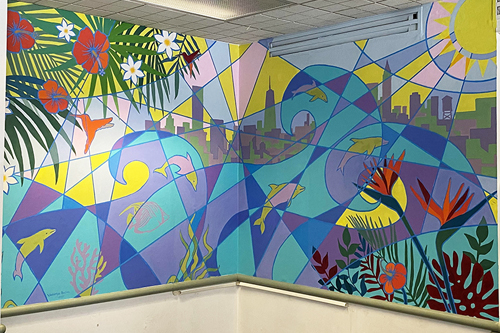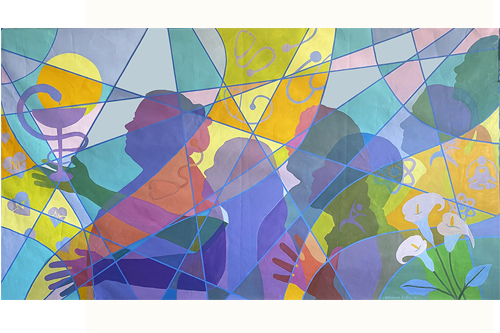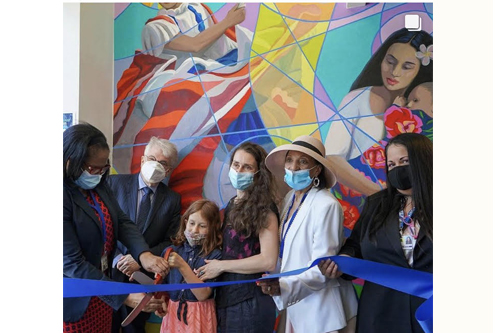 New Beginning, Domestic Violence Shelter. Bronx, NY. 2021
240 square feet community - engaged mural created as a part of EmPWR Project in collaboration with Art Bridge. The Mural contains representation of the Phoenix as a symbol for revival and starting a new life of healing and power.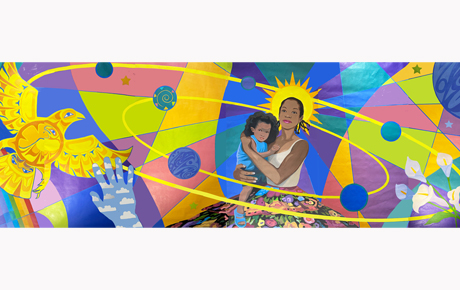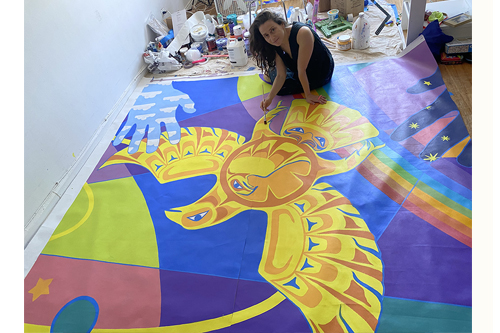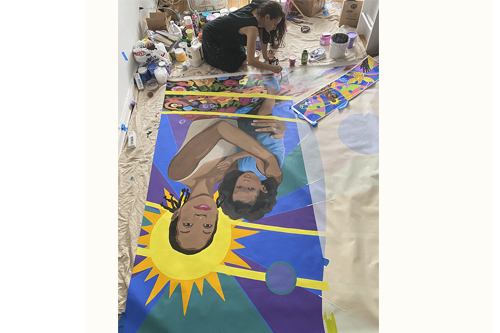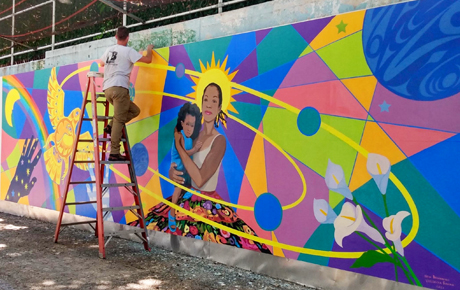 Four Graces, Uchma, Russia. 2021
Community Glass Mosaics work in collaboration with Maria's Children Organization, adults with developmental needs, and survivors of terrorist attacks. Faces painted in acrylic - are exact portraits of most dedicated participants.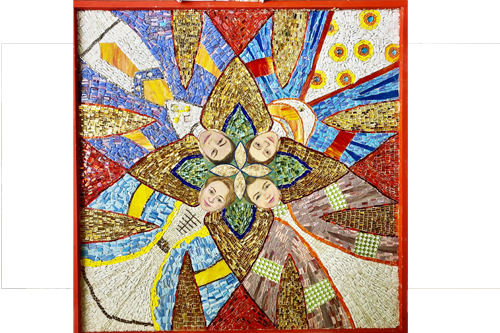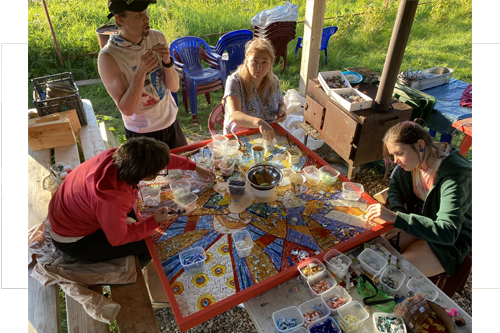 Let's Move! A set of interactive murals with a theme of movement in River East Elementary School in East Harlem. 2020
Painted in Collaboration with ArtBridge. Murals contain 21 objects (balls, stars, hoops) 7 each in different colors of the rainbow. Kids can play a game by running from one wall to the next finding objects in the correct ROYGBIV order.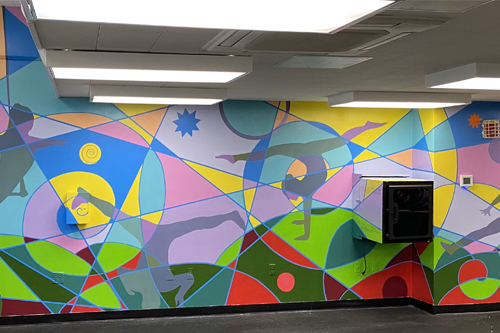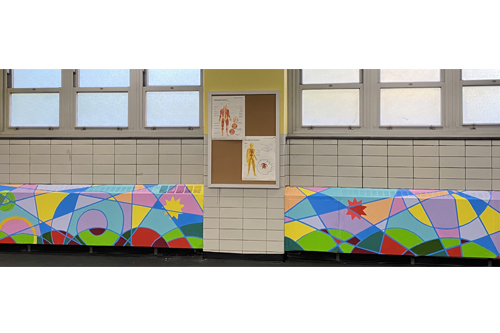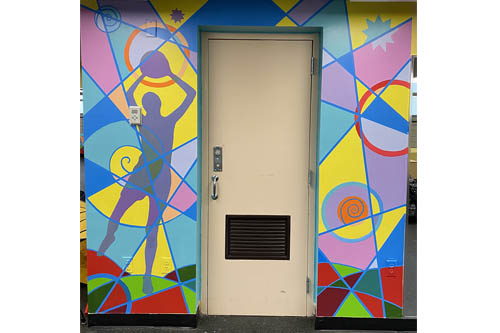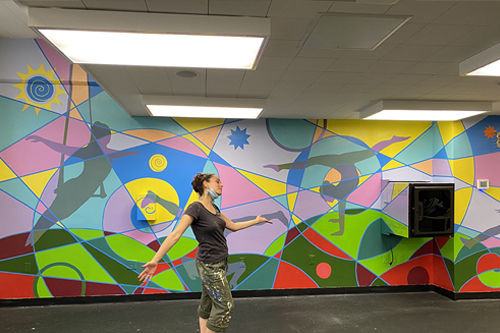 Ascension. Two murals on the facade of the Police Ahletic League in Harlem. 2017
Painted for Creative Art Works with 18 youth apprentices (ages 14 - 21). Murals promote youth empowerment through education.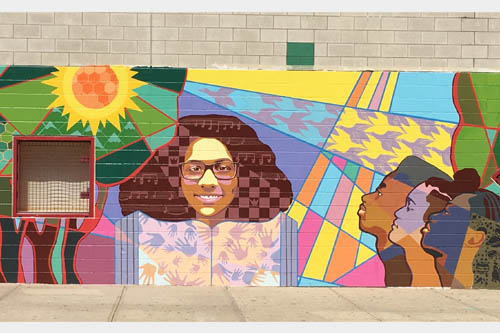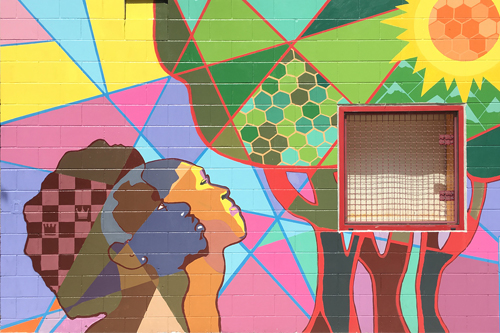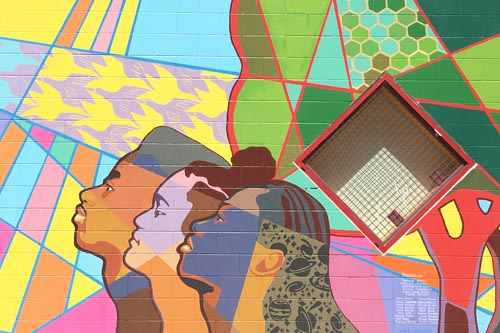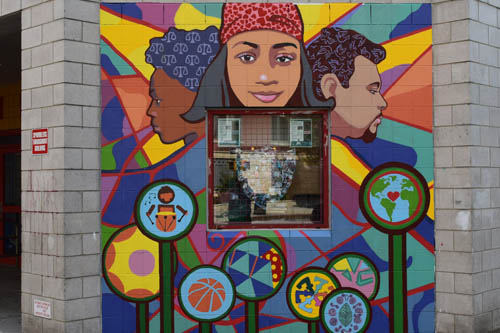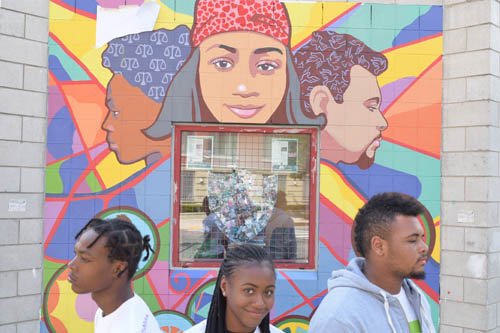 Global Learning. Murals in the stairwell of the Global Learning Collaborative High School in Manhattan. 2018

Painted for Creative Art Works with high school students. The murals celebrate learning through diversity, travel, and cultural exploration.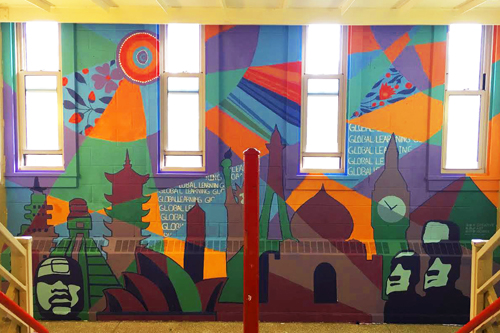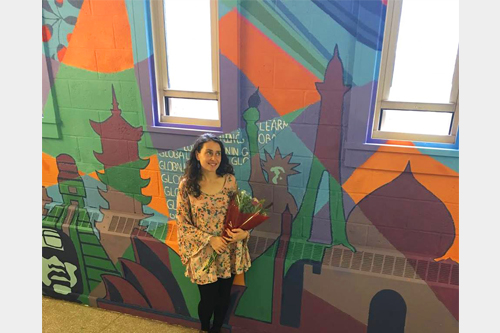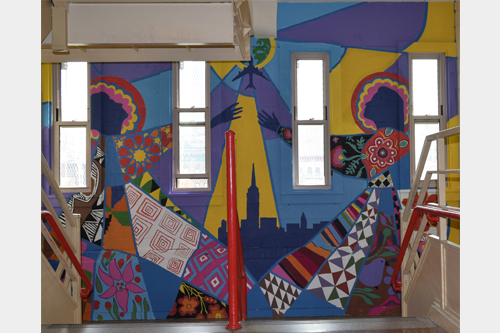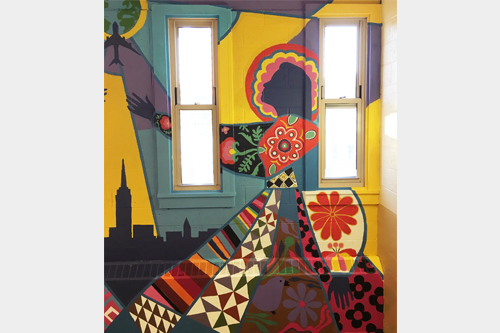 New York Night Star. Mural in the hallway of Hamilton Grange Middle school in Harlem. 2017
Painted with middle school students in collaboration with Creative Art Works. The mural celebrates Dominican - American culture in Harlem