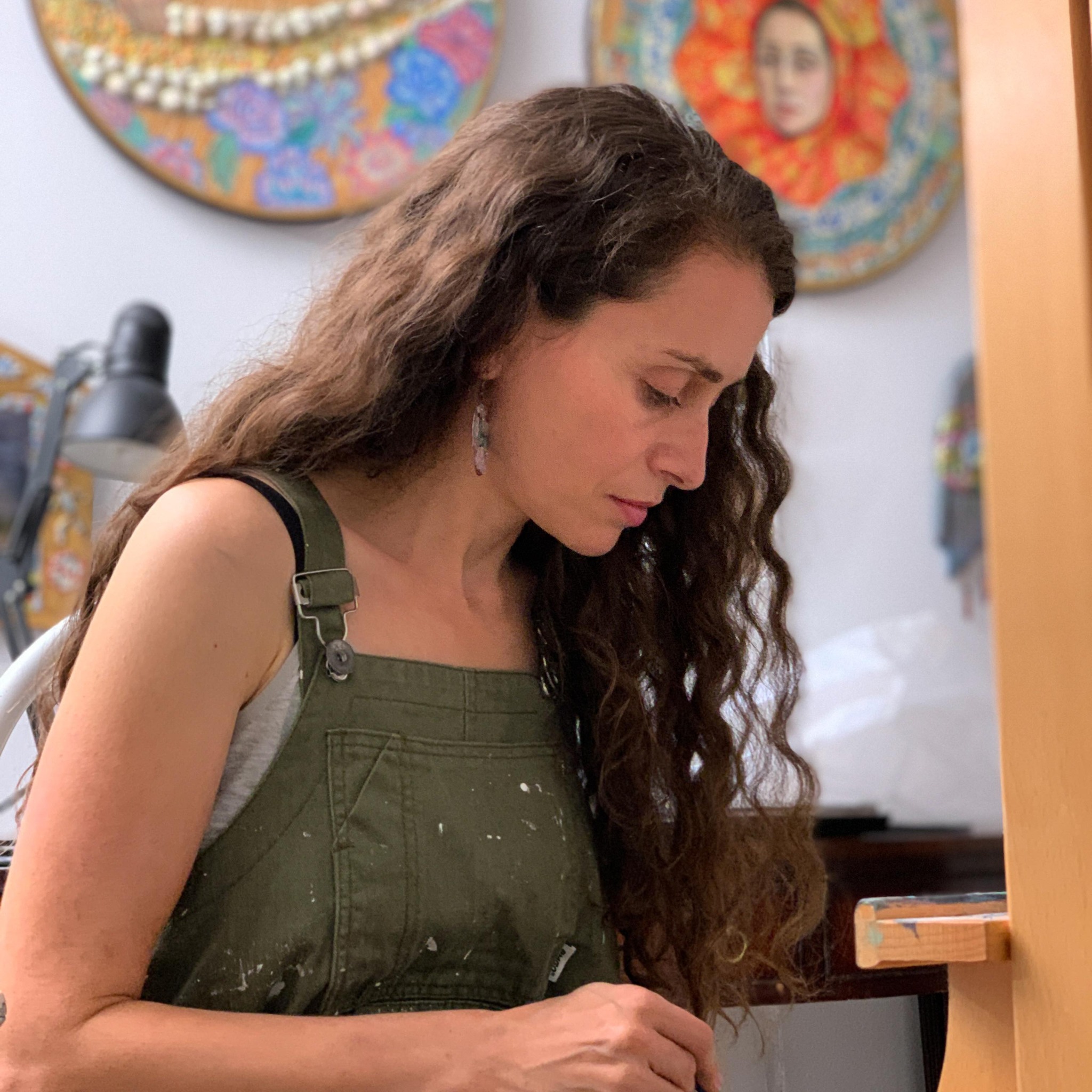 Viktoriya Basina
Visual Artist
An underlying concept found throughout most of my work is the idea of humanism, as it relates to the individual and the collective, through confrontations found in society, origin, mythology, and metaphysics. In an age of selfies, the concept of individuality as it is contrasted to identity intrigues me, not merely because of trendy contemporary image-producing processes like cell phones and cameras, but because the representation of personhood is itself a time-honored theme, prompting multi-verse reactions echoing lingering differences between self and group. As a result, my work is influenced by my surroundings, the social climate, and the humanist discourse.

Inside human consciousness, an event as well as exposure to information or visual imagery can trigger a chain of involuntary memories and associations. I have an interest in gathering these assorted thoughts, symbols, recollections and encompassing them into one focal image.

In recent work, I have incorporated mosaics, glass, vitreous enamel, and photography into my painting, creating mixed media work, suggesting and alluding to fragmentation of space, imagery moved beyond painting, and a use of materials not traditionally shown together. I am inspired by folk and sacred art of various cultures, in particular by the Russian icons as well as by contemporary urban landscape, analytical art, and human psychology. These themes, along with addressing the conflict between collectively inherited archetypes, and an existential world of a human being, preoccupy my pursuit for making mixed-media imagery in a contemporary context.